Todays telecommunication landscape offers businesses a range of fixed voice providers. Evotec's team specialises in assessing your call patterns and recommending a solution that minimises your fixed telephony costs.
A Liaison Role
We liaise with Telstra for all of your Carriage requirements, utilising our knowledge and experience to streamline processes.
A Co-Ordination Role
We co-ordinate your Carriage requirements; Handsetsand other equipment, new connections and plan alterations.

An Adviser RoleWe advise you on new technologies and services that can improve your business, productivity and save you money.

Our Carriage team offers your company an extensive range of services, across our entire Carriage product portfolio:
Co-ordination of new services
Alterations and extensions to any of your services
Provision of new voice or data handsets and accessories
Handset warranty and repair co-ordination
Maintenance of records associated with your contract periods and expiry dates
Pro-active notification of hardware upgrade offers
Pro-active assessment of your current plans, and their continuing suitability to your requirements
Pro-active communication of new, reduced rates or more beneficial plans
Recommendation of new technologies and their application to your business
We understand that your selection of a mobile communications partner is an important decision for your organisation.
We believe our Carriage account team is a true differentiator. We believe we have developed a truly valuable service offering, and a team with the expertise and experience to execute it.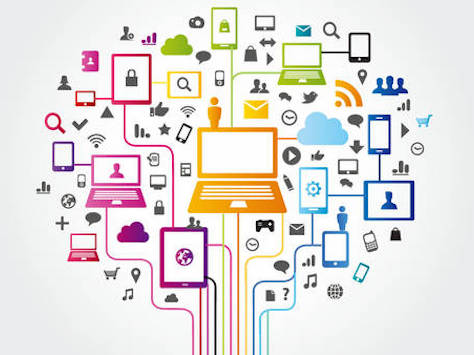 Evotec believes that the ideal communications solution provides a combination of coverage, reliability and cost-effectiveness. We provide a thorough analysis and design service to ensure your business is receiving the appropriate solution for your requirements. To enable us to offer our customers the optimum communications solution, we have selected products from Telstra.
Telstra is committed to retaining its technological leadership and network superiority, and combining these with innovative pricing plans and loyalty benefits. With the Telstra portfolio as our foundation, we pride ourselves on our commitment to designing the right solution for you. To do so, we conduct analysis of the relevant factors, and recommend Telstra solutions of relevance to your requirements now, and in the future.
Call Plans
We recommend call plans from Australia's leading telecommunications provider, Telstra. Telstra's fixed voice business offering consists of:
Guaranteed access to Australia's leading telecommunications network
Telstra's fixed voice network boasts unparalleled superiority. The company's history as Australia's leading telecommunications carrier has afforded it the opportunity to develop a fixed voice network with the geographical coverage and carriage capacity to enable it to serve businesses Australia-wide.
It also offers the possibility of reduction of call charges during the contract term. The guarantee and cost transparency enables Telstra customers to retain greater control of their telecommunications costs.
Competitive pricing and bonus offers
Telstra has committed to maintaining its competitiveness within the fixed voice market. It continues to develop new and innovative call plans that enable businesses to minimise telecommunications costs. As a Telstra fixed voice customer, your company may enjoy a monthly rebate on eligible calls.
Our Carriage account management team prides itself on its ability to perform three key roles for your organisation:
Mobile Voice
Fixed Voice
Fixed data
With a portfolio unequalled in its breath and flexibility, over 30 years' experience and three national offices, Evotec are committed to designing, implementing and supporting innovative technology solutions based on the unique requirements of your business.